Feasting On Thai Delights in Culinary Paradise Bangkok
Pushpitha Wijesinghe, 9 years ago
2 min

read
273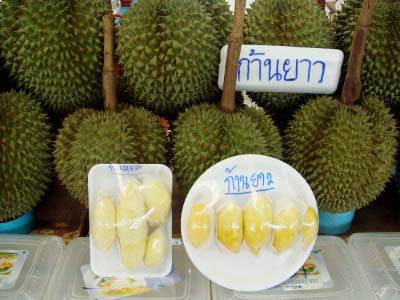 Renowned as a nation that is obsessed with food, it is little wonder that the global phenomenon of Thai cuisine originated in the culinary powerhouse that is Thailand. With its lightly cooked and highly aromatic signature dishes the unheralded Asian nation has quite literally taken over the world with its scintillating delicacies that strike a balance between the five main taste senses that have been identified as sweet, salty, sour, spicy and bitter.
Although all Thai dishes are popularly regarded as belonging to a single culinary form, Thai cuisine is in fact a combination of the country's four regional cuisines which have in turn been influenced by its neighbours, namely, Cambodia, Malaysia, Laos, Burma and Yunnan province in China. It is believed that the cuisines of these neighbouring lands greatly influenced Thai cooking methods with a majority of its dishes having its origins in China and the Teochew community which migrated to the country. Signature Thai dishes such as rice porridge (chok), stewed pork with rice (khao kha mu) and fried rice-noodles (kuai-tiao rat na) are said to be of Teochew and therefore Chinese origin although they are considered Thai dishes.
Hosting a number of food festivals throughout the year foodies should head down to Bangkok in September for the annual Chinatown Food Festival which features Thai delicacies and cooking demonstrations down central Yaowarat Street. Other fantastic regions in the city to sample authentic Thai cuisine include Silom, Ratchaprasong, Khao San Road and Sukhumvit Road where guests will find a plethora of local delicacies and treats.
Must-try items include Thai staples such as Phat thai, the three flavoured fish dish Pla sam rot, Khao khai chiao omelet and the Khao tom Thai rice soup while the Khao man kai garlic rice dish is also worth savouring. Signature desserts with the likes of the taro root treat Khanom bua loi , jasmine fragrant coconut pudding Tako and the sticky rice and mango dessert Khao niao mamuang are also must-try exotic delights. Foodies with a taste for adventure can also dig into deep fried insect snacks that include ant eggs, grasshoppers, silkworms and crickets among many other local delicacies made of crispy creepy crawlies.
Those with an interest in sampling and trying their hand at Thai cooking may sign up for the numerous culinary tours of Thailand that are fast gaining ground in the country's touristic landscape. A variety of food tours and cooking tours are also available at various culinary schools, hotels and guesthouses for visitors exploring Thailand.
Travellers in search of Bangkok serviced apartments close to the capital's financial and shopping district should look no further than the Ascott Sathorn Bangkok. Offering guests luxuriously furnished residences these Sathorn apartments range from stylish one, two or three-bedroom suites to chic studios.
Related posts